APPAREL
This year's event t-shirts
Get'em while they're hot...

One T-Shirt included with each paid registration. Additional shirts can be ordered below.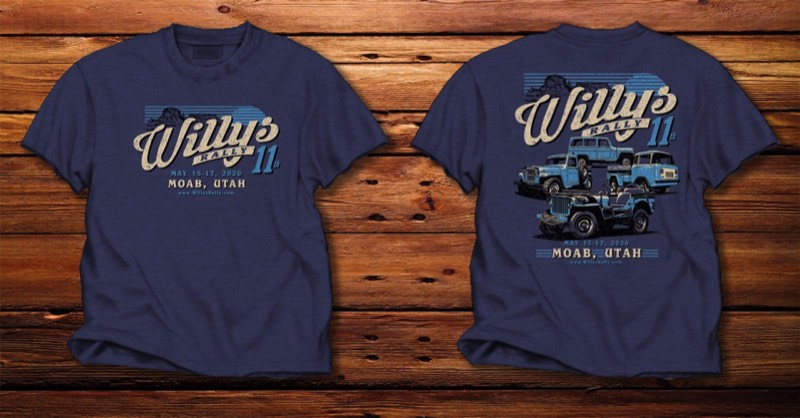 Choose from one of the following ordering options for pricing and sizing.
I plan to attend the event,
and will pick up my order in Moab:


Click Here
to order shirts to be delivered to Moab.

Orders must be received by May 1st, 2020.